Plain walls have recently been all the rage especially since people are adhering to a minimalist aesthetic.
But if you're someone tired of staring at a blank wall but don't have the budget to buy expensive decorative items, you need not fret.
I've listed here some ways you can spice up an otherwise bland wall without having to spend an entire paycheck.
Repurpose Wood Decoration
One of the most popular decoration trends in the last couple of years is incorporating natural decors into the house.
It is for this reason that social media has been inundated with charming and stylish wooden home decor.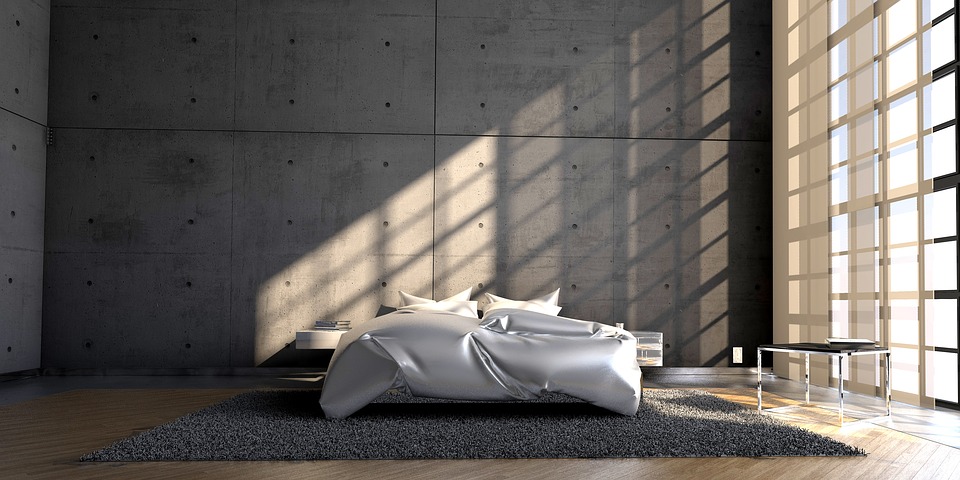 But if you are looking to lighting up a boring old wall in your bedroom but don't necessarily have the budget for it, you can use discarded wood from construction sites and use it as wall decorations.
A wooden plank can be painted on or etched with a nice quote and mounted on the wall.
If you have ample time and a dash of creativity, you can always paint your bedroom wall yourself.
All you need is a couple of paints and let your creative side loose. You don't have to paint a detailed beach scene or mountain landscape.
Even simple geometric lines and shapes in different colors is enough to put a little bit of interest in an otherwise bland wall.
Just remember to push all your room furnishings away from the wall while you're working and don't forget to line your floor to keep paint from splattering.
This next tip is one that requires a little bit of construction, but if you have the tools or know someone you can ask, this will truly transform your bedroom wall.
A simple shelf can be made from a piece of wood 5-or-so inches in width and whatever length you desire.
Mount it using regular shelf brackets you can get from any store that sells roofing sheets and you're good to go.
Ideally, you want to mount it at the center of the wall and a little bit above head-high. Here you can put picture frames, small trinkets, and souvenir items.
When you're down to your last buck but can't imagine spending another night staring at your boring wall, you can't go wrong hanging fairy lights.
Once the main light source is switched off, you create a nice and cozy ambiance in the comfort of your own room and it won't run you more than a couple of bucks since fairy lights are so cheap.
If you're not pressed for time to change the looks of your bedroom wall, you can slowly transform it into a wall of memories and you don't even have to do anything to it.
By simply sticking polaroid pictures of friends, your travels, and whatever else; postcards, magazine clippings, posters, and other paraphernalia, you begin to create a wall that elicits a sense of nostalgia and one you can fondly look back on.
And it won't cost you a penny to dedicate such a wall.
AUTHOR BIO:
Eliza Brooks is a passionate blogger and frequent traveler who writes about home improvement, travel and the latest trends in emerging technologies. She is currently working with EyeSpySupply, the leading spy shop, which offers a wide range of surveillance equipment.